Hi, I'm trying to program an Arduino Nano by using embeetle IDE, but I come across a problem, to be more specific, when I try to build even a sample project for Arduino Nano everything is going fine, but when I try to flash I receive this error: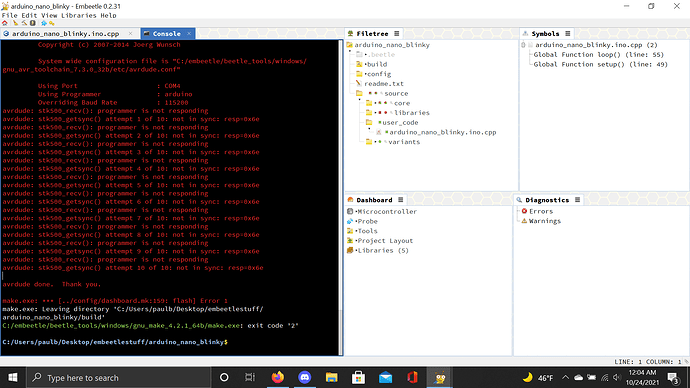 . As it can bee noticed, embeetle detected the corresponding com port correctly, even though, something went wrong. I tried to restart the IDE, then to reset the ucontroller, then to reconnect the USB, but no success…I run the embeetle on a win10 machine and I do not use a programmer for Arduino (like Atmel ICE).
Thank you for paying attention!